April 2022 saw the market report a mere seven residential housing sales, the lowest figure since mid- winter last year where similar numbers were recorded. By way of contrast, as a result of the low sales volume, the monthly median sales figure for houses rose sharply to $695,000, edging the Annual Moving Median up to $624,333. With no section sales achieved in April the Annual Moving Median eased slightly to lie at an affordable $197,167.
(Source REINZ Statistics)
35
Number of sales in the last three months (32 houses 3 sections) February - April 2022
44.18%
Average sale price increased. Annual moving median (April 2021 - April 2022)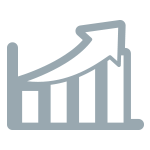 $624,333
Annual moving median - houses (April 2022)
Where do our buyers come from?
Jan 2021 to Dec 2021 (source: Bayleys Turangi Purchaser Statistics)
Local21%

Auckland21%

Bay of Plenty7%

Hawkes Bay4%

Waikato7%

Manawatu10%

Wellington25%

Taranaki4%

Overseas0%
Turangi

November 2021 to April 2022
$513,931
Average house sale price
$222,500
Average section sale price
38
Median days on the market (April 2022)
Motuoapa

November 2021 to April 2022
$820,714
Average house sale price
$377,500
Average section sale price
68
Median days on the market (April 2022)
Western Bays
Pukawa - Omori - Kuratau November 2021 to April 2022
$964,542
Average house sale price
$977,500
Average section sale price
35
Median days on the market (April 2022)
Whareroa

November 2021 to April 2022
$801,667
Average house sale price
$455,000
Average section sale price
Eastern Bays
Waitetoko - Oruatua - Tauranga-Taupo November 2021 to April 2022
$327,000
Average house sale price