The Turangi housing market continues to mirror that of their northern neighbours, where sales numbers are low, with the average sale price continuing to rise. Similar to the previous month, the eight recorded residential house sales resulted in the Monthly Median rising sharply to $707,000 on an Annual Moving Median of $499,223. As we move on from the latest lockdown, it would appear that the Turangi market will yield a similar result to last month, but with definite signs of increased activity as we head into Spring. So, watch this space for a rebound of a similar fashion to that experienced last year.
(Source REINZ Statistics)
37
Number of sales in the last three months (33 houses 4 sections) June - August 2021
28.63%
Average sale price increased. Annual moving median (August 2020 - August 2021)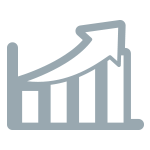 $499,223
Annual moving median - houses (August 2021)
Where do our buyers come from?
Jan 2021 to Jun 2021 (source: Bayleys Turangi Purchaser Statistics)
Local23%

Auckland25%

Bay of Plenty4%

Hawkes Bay6%

Waikato7%

Manawatu8%

Wellington23%

Taranaki4%

Overseas0%
$466,449
Average house sale price
$196,197
Average section sale price
32
Median days on the market (August 2021)
$758,250
Average house sale price
$279,484
Average section sale price
Western Bays
Pukawa - Omori - Kuratau
$618,213
Average house sale price
$387,000
Average section sale price
27
Median days on the market (August 2021)
$517,250
Average house sale price
$562,500
Average section sale price
Eastern Bays
Waitetoko - Oruatua - Tauranga-Taupo
$907,167
Average house sale price
$527,500
Average house sale price