Yet another consistent result in the Turangi market place, with 8 housing sales augmented by a further 2 section sales, resulting in an Annual Moving Median sale price for houses of $528, 515 on a monthly figure of $570,000. Whilst the section data may not appear particularly spectacular, the year on year movement represents an increase of 26.14%, further evidence of a consistently solid market. The impending lift in travel restrictions from the Auckland and Waikato regions may well produce a positive impact on the market as approach the start of the typically busy summer selling period.
(Source REINZ Statistics)
33
Number of sales in the last three months (28 houses 5 sections) August- October 2021
40.48%
Average sale price increased. Annual moving median (October 2020 - October 2021)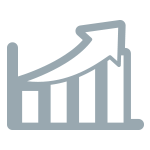 $528,515
Annual moving median - houses (October 2021)
Where do our buyers come from?
Jan 2021 to Jun 2021 (source: Bayleys Turangi Purchaser Statistics)
Local23%

Auckland25%

Bay of Plenty4%

Hawkes Bay6%

Waikato7%

Manawatu8%

Wellington23%

Taranaki4%

Overseas0%
$466,449
Average house sale price
$196,197
Average section sale price
32
Median days on the market (August 2021)
$758,250
Average house sale price
$279,484
Average section sale price
Western Bays
Pukawa - Omori - Kuratau
$618,213
Average house sale price
$387,000
Average section sale price
27
Median days on the market (August 2021)
$517,250
Average house sale price
$562,500
Average section sale price
Eastern Bays
Waitetoko - Oruatua - Tauranga-Taupo
$907,167
Average house sale price
$527,500
Average house sale price