Turangi welcomed the new year with a solid 20 residential dwelling sales, augmented with a further 5 section sales. Whilst the annual moving median eased slightly on the previous month, it is worth noting that we were coming off record highs in the local housing market. As we approach late summer, the sales levels appear to be constrained only by availability of stock, which may be the precursor to greater section numbers becoming available for development in the coming months.
(Source REINZ Statistics)
68
Number of sales in the last 3 months (59 Houses 9 Sections)
2.04%
Average sale price increased Annual moving median January 2020 - January 2021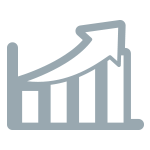 $366,397
Annual moving median - Houses, January 2021
Where do our buyers come from?
Local40%

Taupo20%

Auckland10%

Waikato5%

Hawkes Bay5%