The last month of winter produced a strong result in housing sales, almost double that of the previous month with 17 recorded housing sales, augmented with a further 3 section sales.
The monthly median for houses increased to $370,000 on an annual moving median figure of $362,354, compared to $278,780 twelve months earlier.
Section sales were steady as you go on a monthly median $158,729 and an annualised figure of $152,000, continuing the general trend of recent months.
(Source REINZ Statistics)
55
Number of sales in the last 3 months (Houses)
$370,000
Monthly Median - Houses August 2019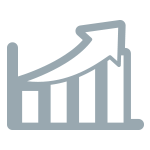 $362,354
Annual moving median - Houses, August 2019
Where do our buyers come from?
Local40%

Taupo20%

Auckland10%

Waikato5%

Hawkes Bay5%